Speaker
Wayne C. Drevets, Johnson & Johnson, Inc, USA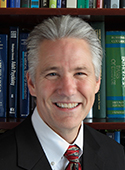 Dr. Drevets is Vice President and Disease Area Leader in Mood Disorders in the Neuroscience Therapeutic Area at Janssen Research & Development. He received a B.S. (Biology) degree from Wheaton College and an M.D. degree from the University of Kansas, and completed residency training in psychiatry at Washington University School of Medicine (St. Louis). He then joined the Washington University Department of Psychiatry faculty, ultimately attaining the rank of Associate Professor with tenure. He subsequently moved to the University of Pittsburgh, also attaining the rank of Associate Professor with tenure, and then joined the National Institute of Mental Health (NIMH) as Chief of the Section on Neuroimaging in Mood and Anxiety Disorders. In 2009, Dr. Drevets became the founding President and Scientific Director of the Laureate Institute for Brain Research in Tulsa, OK. He joined Janssen in August of 2012 as the first Disease Area Leader in Mood Disorders.
Dr. Drevets research has focused on characterizing the pathophysiology of mood disorders and developing novel therapeutics for these conditions. He has published 320 articles and chapters, and has been cited more than 47,000 times in the scientific literature. His H-Index is 97. He received Young Investigator and Independent Investigator Awards from the National Alliance for Research on Schizophrenia and Depression (NARSAD) and the BBRF Colvin Prize for Bipolar Mood Disorder Research, and is listed in Best Doctors in America. He is a Fellow of the American College of Neuropsychopharmacology, and a Member of the Society for Biological Psychiatry.
Presentation abstract
Interleukin 6 in treatment-resistant depression
Wayne C. Drevets, M.D., Neuroscience, Janssen Research & Development, LLC, of Johnson & Johnson, 3210 Merryfield Row, San Diego, CA, USA, 92121; wdrevets@its.jnj.com
Email addresses are provided for information in connection with the authors presentation only. Please do not mail credit card information under any circumstances.
An emerging area of clinical neuroscience that promises novel mechanisms for antidepressant treatment involves evidence that immunological factors play roles in the pathophysiology of mood disorders. Furthermore, persistent elevations in blood levels of pro-inflammatory cytokines [e.g. interleukin-6 (IL-6)] or their mRNA transcripts are associated with treatment resistance to conventional antidepressant drugs. IL-6 is a neuroactive cytokine consistently implicated in the development of depression-like behaviors in rodent depression models. Preclinical evidence suggests compounds that reduce the release or signaling of IL-6 exert antidepressant-like behavioral effects in such models. In rodents subjected to chronic stress, anti-IL-6 monoclonal antibodies (mAB), administered peripherally, prevent the development of depression-like behaviors. Similarly, humans with genetic variation that reduces IL-6 synthesis protects against the development of depression during interferon-alpha administration.
To investigate whether anti-IL-6 mAB administration would produce antidepressant effects in humans, we performed secondary analyses of clinical data from Janssen-sponsored clinical trials, testing the efficacy of the anti-IL-6 mABs sirukumab and siltuximab in rheumatoid arthritis (RA) and Multicentric Castleman's Disease, respectively. Participants who manifested prominent depressive symptoms at study entry showed antidepressant effects that were significant relative to placebo, even after co-varying for changes in severity of the primary illness. In contrast, a previous study using tocilizumab, an mAB that targets the IL-6 receptor, did not find a significant difference in depressive symptoms in RA patients post treatment, despite improvement in RA symptoms. This suggests that treatment with an mAB that specifically neutralizes the IL-6 protein may reduce depressive symptoms. To investigate whether an anti-IL-6 mAB will produce antidepressant effects in individuals with primary mood disorders, who manifest biomarker evidence of chronic inflammation, but do not manifest another inflammatory disorder, Janssen is conducting a clinical trial using sirukumab in participants with major depressive disorder who manifest both elevated c-reactive protein levels and non-response to conventional treatment.
Current Funding: Janssen Research & Development
Conflicts of interest: Employed by Janssen Research & Development, LLC, of Johnson & Johnson. Stockholder in Johnson & Johnson.
« Go Back