Committee/Speaker
Marion Leboyer, University Paris-Est Créteil, France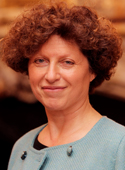 Marion Leboyer, M.D., Ph.D. is Professor of Psychiatry at the University of Paris Est (UPEC) in Créteil, France. She is head of the University-affiliated department of Psychiatry (Hôpitaux Universitaires Mondor, Assistance-Publique-Hôpitaux de Paris). She also runs the laboratory "Translational Psychiatry" (http://www.imrb.inserm.fr/equipes/m-leboyer-s-jamain/) which is part of Mondor Institute (Inserm U955). Since 2007, she is the executive director of a non profit foundation, "Fondation FondaMental" (www.fondation-fondamental.org) created by the French Ministry of Research. Dr. Leboyer has authored or co-authored 480 peer-reviewed international publications (H-factor = 73) on autism spectrum disorder and major affective and psychotic disorder.
Her research efforts contributed to a better identification of genetic and environmental risk factors associated with major psychiatric disorders towards better understanding of causal mechanisms. In particular, she has contributed to the identification of mutations of genes implicated in synaptogenesis in autism, associations of genetic vulnerability factors in bipolar disorders, discovery of immune dysfunctions, environmental risk factors as well as brain imaging abnormalities. Her goal is to develop diagnostic tools to better identify homogenous subgroups of psychiatric disorders paving the way to mechanisms-based treatments. Within the expert center networks centers created and coordinated by Fondation FondaMental, several cohorts of patients have been followed allowing for the construction of shared observational databases. These networks have enabled multiple collaborations within different national and international research programs. Dr Leboyer is the principal investigator of several international and national research projects funded by the National Research Agency and by the French Ministry of Health.
Presentation abstract
Immunogenetics of major psychiatric disorders
Professor Marion Leboyer, M.D., Ph.D . and Dr. Ryad Tamouza, M.D., Ph.D
Marion.leboyer@inserm.fr
Tamouza.ryad@gmail.com
Affiliations: AP-HP, Université Paris Est Créteil, Inserm, Fondation FondaMental
Postal address: Pôle de psychiatrie des Hôpitaux Universitaires Henri Mondor, 40 rue de Mesly, 94000, Créteil, France
Email addresses are provided for information in connection with the authors presentation only. Please do not mail credit card information under any circumstances.
Autism spectrum disorder (ASD), schizophrenia (SZ) and bipolar disorder (BD) are multifactorial disorders resulting from gene-environment interactions. Multiple hits, such as early infections, maternal autoantibodies, and trauma occurring during critical neuro-developmental windows might interact with a specific immune-genetic background. This can lead to pro-inflammatory events, leaky gut- and blood-brain barriers, and autoimmune processes. As infectious, inflammatory, or autoimmune disorders have been amply demonstrated to be under immune-genetic control, we explored the influence of genetic diversity of immune loci on major psychiatric disorders.
Following the sequential setting up of immune responses to a triggering event, we first analyzed functional variants of loci encoding potent innate immune molecules viz PRRs (pattern recognition receptors). We found an association of Toll-like receptor (TLR-4and TLR-2) polymorphisms with early onset BD and autoimmune comorbidities, as well as additive interaction between TLR-2 variant and early-life stress.  Similarly, in ASD we reported an association between Dectin-1 polymorphisms which encode a key molecule involved in fungal-mediated signaling in gastro-intestinal tract. Our findings are in favor of the potential genetically determined inability to mount efficient innate immune responses against danger signals in ASD.
We then analysed the adaptive arm of immune responses and observed associations of HLA haplotypes with ASD and BD with specific clinical phenotypes: in BD, inflammation-linked HLA haplotypes were found to be associated with rapid cycling or suicidal behavior, while in ASD, an HLA haplotype known to be associated with celiac disease was over-represented. In Schizophrenia (SZ), we also found an association of HLA haplotype with early age of onset, presence of psychotic symptoms, and positive family history.
Altogether, our observations suggest that HLA-mediated pro-inflammatory processes are implicated in psychiatric disorders following the results obtained by Genome Wide Association Studies. If replicated, this genetic dissection should help to identify immune-genetic background which contributes to biologically defined subtypes, etiology and therapeutic management.
Funding:We were funded by Inserm (Institut National de la Recherche Médicale), AP-HP (Assistance Publique-Hopitaux de Paris), Agence Nationale de la Recherche and fondation FondaMental.
Conflicts of interest: None.
« Go Back