Speakers
Belinda Lennox, Oxford University, UK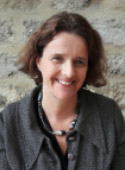 Belinda Lennox is an Associate Professor in the Department of Psychiatry, University of Oxford (Oxford, United Kingdom)and Honorary Consultant Psychiatrist in the Early Intervention in Psychosis service for Oxford Health NHS Foundation Trust.
She trained in General Adult Psychiatry in Nottingham, Oxford, and Cambridge in the UK. Her doctorate was in fMRI of auditory hallucinations, and she then undertook further fMRI studies in psychosis, before moving into neuroimmunology through a collaboration with Professor Alasdair Coles in the University of Cambridge and Professor Angela Vincent in the University of Oxford. Her interests are in discovering the causes of and developing more effective treatments for people with psychosis, and in implementing those discoveries into clinical practice. She runs a clinic, jointly with neuroimmunologists, for patients with neuronal cell surface antibodies and is currently running a double blind randomised controlled trial of intravenous immunoglobulin and rituximab in patients with psychosis and antibodies (the SINAPPS2 trial, www.antibodymediatedpsychosis.org).
---

Presentation abstract
Antibody-mediated psychosis: new hope or false dawn?
Belinda Lennox DM Department of Psychiatry, University of Oxford, Oxford UK
Alasdair Coles PhD Department of Clinical Neurosciences, University of Cambridge, Cambridge UK
Michael Zandi PhD National Hospital Neurology, University College London, London UK
Peter Jones PhD Department of Psychiatry, University of Cambridge, Cambridge UK
Address for correspondence:
Warneford Hospital, Headington Oxford OX37JX
Belinda.lennox@psych.ox.ac.uk
Email addresses are provided for information in connection with the authors presentation only. Please do not mail credit card information under any circumstances.
Background
Several lines of evidence suggest that a proportion of cases with psychosis have an autoimmune origin; however, no biomarkers exist to identify individuals that might benefit from immune-modifying treatments. The discovery of neuronal cell surface antibodies can help guiding diagnosis and treatment.  However the relevance of these antibodies in patients with purely psychiatric presentations is not clear, and instruments for antibody screening and immune therapies are not readily available.
Methods
We have conducted an open label, case-series study of immunotherapy in patients with psychosis. Patients with psychosis and serum neuronal cell surface antibodies were recruited from mental health services across England(UK). The participants received immunotherapy, including IVIG, plasma exchange, steroids, cyclophosphamide, or rituximab. The primary outcome was neurological disability, as measured by the Modified Rankin Scale (MRS), and the secondary outcome was psychosis symptoms, as measured by the Positive and Negative Syndrome Scale (PANSS).
Our study was approved by local research ethics committees, with patient or consultee informed consent.
Findings
25 patients with psychosis and serum neuronal cell surface antibodies  (15 had anti-NMDAR antibodies, nine had anti-VGKC antibodies, and one patient had anti-GABAAR antibodies) were treated with immunotherapy. 12 patients did not receive treatment.
Patients with anti-NMDAR antibodies improved substantially or recovered completely following immunotherapy. A proportion of patients with anti-VGKC antibodies also improved. Most patients who were not treated did not get better. One patient experienced a deep vein thrombosis following IVIG treatment. No patient had a worsening of psychosis following immunotherapy.
Interpretation
Patients with neuronal cell surface antibodies and a restricted psychiatric presentation might improve following treatment with immunotherapy. However the treatments were all delivered un-blinded to both the patients and the clinicians.  A double-blind, randomised controlled trial is now underway (SINAPPS2 NCT03194815) to establish whether immunotherapy is a new hope for psychiatric practice, or a false dawn.
Funding
Medical Research Council
National Institute for Health Research
Stanley Foundation
Conflicts of Interest: None.
« Go Back