Speaker
Iris Sommer, University Medical Center Groningen, The Netherlands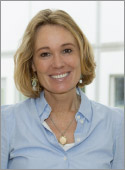 Iris Sommer studied medicine in Amsterdam and Public Health in Maastricht (The Netherlands). She obtained her PhD cum laude on brain imaging in schizophrenia at the University of Utrecht (The Netherlands) in 2004. In 2011, Sommer was appointed Professor of Psychiatry at the University Medical Centre Utrecht, where she initiated the Voices Clinic. Currently, she is Professor of Cognitive Aspects of Neurological and Psychiatric Disorders at the Departments of Neuroscience at the University Medical Centre. Since 2016, she is a Visiting Professor at the Norwegian Center of Excellence, University of Bergen, Department of Medical and Biological Psychology. She received a Veni, Clinical Fellowship, Vidi, and TOP grant from ZonMW (The Netherlands Organisation for Health Research and Development), and recently a large grant to study effects of antipsychotic maintenance treatment in early psychosis.
Professor Sommer was elected as a member of the Young Academy of the KNAW (Royal Dutch Academy of Sciences) and is a member of the Permanent Committee for Large Research Infrastructure at NOW (The Netherlands Organisation for Scientific Research). She is consultant to GABATHER, a small company developing new GABAergic treatments for psychiatric disorders and a member of the Dutch Committee for Research Integrity (LOWI). She is associate editor of Schizophrenia Bulleting, Psychological Medicine and the Dutch Medical Journal (NTVG).
Professor Sommer has published two popular science books. The most recent, Haperende Hersenen, became a national best seller. Sommer has published over 250 academic articles on hallucinations, language, cognition, and psychosis. Her current research interest focuses on the association between cognitive dysfunction and activity of the immune system. Her aim is to develop new treatments to support people with cognition deficits caused by neurological disorders.
« Go Back