Speaker
Iris Sommer, University Medical Center Groningen, The Netherlands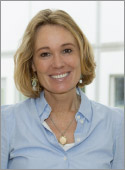 Iris Sommer studied medicine in Amsterdam and Public Health in Maastricht (The Netherlands). She obtained her PhD cum laude on brain imaging in schizophrenia at the University of Utrecht (The Netherlands) in 2004. In 2011, Sommer was appointed Professor of Psychiatry at the University Medical Centre Utrecht, where she initiated the Voices Clinic. Currently, she is Professor of Cognitive Aspects of Neurological and Psychiatric Disorders at the Departments of Neuroscience at the University Medical Centre. Since 2016, she is a Visiting Professor at the Norwegian Center of Excellence, University of Bergen, Department of Medical and Biological Psychology. She received a Veni, Clinical Fellowship, Vidi, and TOP grant from ZonMW (The Netherlands Organisation for Health Research and Development), and recently a large grant to study effects of antipsychotic maintenance treatment in early psychosis.
Professor Sommer was elected as a member of the Young Academy of the KNAW (Royal Dutch Academy of Sciences) and is a member of the Permanent Committee for Large Research Infrastructure at NOW (The Netherlands Organisation for Scientific Research). She is consultant to GABATHER, a small company developing new GABAergic treatments for psychiatric disorders and a member of the Dutch Committee for Research Integrity (LOWI). She is associate editor of Schizophrenia Bulleting, Psychological Medicine and the Dutch Medical Journal (NTVG).
Professor Sommer has published two popular science books. The most recent, Haperende Hersenen, became a national best seller. Sommer has published over 250 academic articles on hallucinations, language, cognition, and psychosis. Her current research interest focuses on the association between cognitive dysfunction and activity of the immune system. Her aim is to develop new treatments to support people with cognition deficits caused by neurological disorders.
---

Presentation abstract
Immunological aspects of psychotic disorders
Professor Iris E Sommer
University Medical Center Groningen
NeuroImaging Center, Deusinglaan 2, room 117,
9713AW Groningen
Netherlands
Email: i.e.c.sommer@umcg.nl
Email addresses are provided for information in connection with the authors presentation only. Please do not mail credit card information under any circumstances.
The association between increased activity of the immune system and psychosis, has long been acknowledged. Henry Maudsley commented on the common comorbidity of diabetes type 1 and schizophrenia long before the implementation of antipsychotic therapies. Data from large scale genome-wide association studies  have showed the strength of this association. These studies have found a strong association of schizophrenia with a genome area on the short arm of chromosome 6. The mean p value of this association was three times that of any other signal in these analyses. Further research has shown that this association is related to an increased triggering of the release of complement factor 4. Recent findings in patients with psychotic disorders concerning activity of the immune system and results of studies testing anti-inflammatory drugs to improve clinical status and cognition in psychotic disorders further contribute to support the association between these psychiatric disorders and the immune system.
Funding: This work was supported by to grants from the Stanley Foundation and one from the Dutch research organization Zonmw.
Conflicts of Interest: Iris Sommer is consultant for Gabather, but their products will not be discussed
« Go Back