Exhibitor
AE Alliance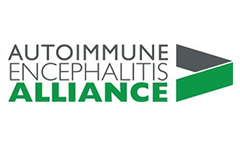 The Autoimmune Encephalitis (AE) Alliance is an American non-profit organization founded in 2012.
The AE Alliance facilitates medical educational efforts for health care professionals. Successful patient care requires a collaborative, interdisciplinary approach.
The AE Alliance endeavors to establish a supportive community of patients, families and caregivers, so that no one faces autoimmune encephalitis alone.
The AE Alliance works to facilitate scientific research into the causes of AE and its treatment, with confidence that a cure will be found.
« Go Back