Sponsor
Epitech Group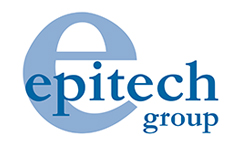 Epitech Group is an Italian "innovative SME" company established in 2001, focused on the development of research projects in the field of neuro-immunological brain and mind disorders.
The company, though an efficient Research Network, along with the collaboration with independent and excellent international research groups, is involved in non-neuronal cells regulation mechanisms and in the connected neuroinflammatory phenomenon, that, increasingly, are proved to be prodrome to neurodegeneration.
Epitech research approach is basically translational to allow the best and prompt information in the continuous comparison between preclinical and clinical outcomes.
Said approach is made possible by the decision of Epitech Group to commit in the study of the pharmacological efficacy and safety of particular naturally occurring lipid compounds, remaining constantly faithful to the motto to follow where nature leads that, from the beginning, inspires the company's development strategy.
Currently, molecules belonging to the class of N-acylethanolamines are studied, developed and applied in clinical research in order to effectively reach the cellular targets to be modulated.
« Go Back