Sponsored Symposia: Focus on Autism
Organised by: Thinking Autism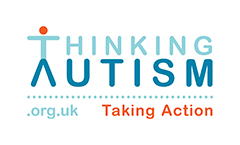 Friday, November 16 and Saturday  November 17, 2018
12.30-1.30pm
Symposia talks are free for delegates to The Lancet Summit. Information on how to book will be sent to all registered delegates.
The importance of the immune system and inflammation in brain function and behaviours, and their possible etiological role in neurodevelopmental disorders like autism and schizophrenia, have long been suspected.
Maternal immune activation and infection during pregnancy and the presence of autoimmune diseases or metabolic disorders in the mother are some of the known risk factors for autism. Immunological phenomena, including chronic microglial activation, skewed cytokine production and altered reactivity of various types of immune cells have been observed in individuals with autism. Autoimmune conditions such as NMDAr encephalitis can closely mimic autistic regressions, including loss of language, social and motor skills. In idiopathic autism significant associations between autistic regression and family history of autoimmunity, such as Type1 diabetes and autoimmune thyroiditis, as well as preceding febrile illnesses in the child, have been observed.
To further explore causative links between the immune system and neurological development and brain function, investigators have in recent years successfully manipulated social behaviours and personalities in varied species of animals by exposing them to mmune stressors perinatally and changing the way their immune systems respond to challenges.
These symposium talks will outline latest research in the field aiming to shed more light on the pathological mechanisms and point the way to potential treatments.